Rehoboth CHRISTMAS LIGHTING
Christmas Lights that make your Rehoboth home GLOW!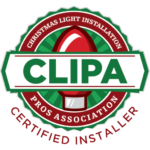 #1 Christmas Light Installation in REhoboth Beach Delaware
Christmas LIghts That Spread Holiday Cheer!
Welcome to Kendall Christmas Lights, Rehoboth's first choice for spectacular holiday lighting! Ready to make this holiday season unforgettable with a vibrant and elegant light display? You've come to the right place. Our seasoned experts are committed to brightening your holidays in the most magical way possible.
Why Kendall Christmas Lights in Rehoboth? Three reasons: Superior Quality, Hassle-Free Experience, and Local Insight.
Superior Quality
We set the standard high by using top-of-the-line LED lights, offering both beauty and energy efficiency. Our extensive selection of designs and palettes can be tailored to your specific preferences and architectural style. The result? A dazzling light show that will catch the eye and heart of anyone who sees it.
Hassle-Free Experience
From your first inquiry to the post-holiday takedown, we provide a seamless, all-in-one service. No more spending hours untangling lights or risking falls from ladders. We manage every aspect—design, setup, maintenance, and disassembly—freeing you to savor the festive atmosphere.
Local Insight
Being part of the Rehoboth community, we understand its distinctive flair and requirements. Whether you're by Rehoboth Beach or closer to downtown, our goal is to integrate the spirit and culture of our local community into each unique installation.
Beyond these pillars of service, we offer budget-friendly rates and a variety of scheduling choices, including special deals for early planners.
Don't let the holiday season overwhelm you with stress or last-minute rush. Opt for Kendall Christmas Lights to bring a spellbinding and festive touch to your Rehoboth property. Reach out today to arrange your complimentary consultation and become part of our growing family of delighted customers who've transformed their holidays into something truly extraordinary.
Benefits of our All Inclusive Christmas Light Installation Services in Rehoboth
Reliable Service
Attract More Customers
All-Inclusive Service
Reliable Service
It's not always easy finding a service company that is consistent, reliable, and reputable. However, Kendall Christmas Lights is all those and more! Our five-star reviews and frequent recommendations are a true testament to the quality of work we deliver and the reliable service we provide. You won't have to deal with any stress, hassle, or fuss when you hire our company's services. We do exactly what we say we will, exactly when we say we will.
Attract More Customers
All-Inclusive Service
In the realm of reliability, Kendall Christmas Lights is unparalleled in Rehoboth. We recognize how precious the holiday season is, and we're committed to making it hassle-free for you. Our track record for timeliness, professionalism, and reliability is second to none. From the instant you book your complimentary consultation, you can trust us to be punctual and well-prepared to metamorphose your property into a holiday haven. We diligently stick to our installation schedules, ensuring your space is brilliantly illuminated well before your inaugural holiday gathering. Should any hiccups occur throughout the festive period, our swift maintenance team will resolve them, keeping your holiday cheer intact. Opt for Kendall Christmas Lights in Rehoboth and make an investment in both splendor and peace of mind for this holiday season.
Opting for Kendall Christmas Lights is more than just hiring a service; it's about bringing your personal holiday film to life, right on your property. Our adept craftsmen are true artisans, meticulously designing light arrays that turn your home or business into a picture-perfect holiday tableau. Gazing at your illuminated property will give you the sensation of stepping into a world imbued with seasonal enchantment, filling hearts with cheer and encapsulating the spirit of the holidays. The twinkling lights and coordinated color themes generate a warm, inviting aura that compels friends, families, and even casual onlookers to pause and marvel at the spectacle. In times that could benefit from an extra sprinkle of happiness, our radiant installations stand as beacons of the love and togetherness that define the holiday season in Rehoboth.
Embrace the ease and joy of the holiday season with Kendall Christmas Lights' all-in-one service, now available in Rehoboth. As a proud owner-operated company hailing from the Eastern Shore of Maryland, we understand the true essence of a coastal holiday. We believe your festive celebrations should be carefree, which is why we provide an all-encompassing package that takes care of all your lighting needs. Your journey with us begins with an individualized design consultation where we attentively listen to your desires and expectations. Our skilled team then carefully executes your vision, placing each bulb and strand with precision. Our commitment to your holiday enjoyment doesn't end with installation. Throughout the season, we're on call for any maintenance needs, ensuring your display remains as brilliant as ever. And when it's time to bid farewell to the holidays, we manage the takedown and storage, allowing you to fully relish the season's final moments. With Kendall Christmas Lights, your role is simple: sit back, relax, and delight in the radiant atmosphere of your personalized winter wonderland.
#1 Commercial Christmas Light Installation Rehoboth Beach Delaware
Make Your home Stand Out Amongst The Crowd
How Kendall Christmas Lights Compares To Other Commercial Christmas Lighting Companies
Free Custom Design

All Supplies Included

100% Warrantied Installation

Free Maintenance Calls Included

Removal and Storage Included

General Handymen

Lighting Contractors

Lighting Companies
Lighting Contractor
Lighting
Companies

Free Custom Design

All Supplies Included

100% Warrantied Installation

Maintenance Calls Included

Removal & Storage Included

Get the best Christmas Light installation in just 3 easy steps
Step #1
Get A Fast Quote
We guarantee to get a quote sent to you fast! When you get in touch for your free, tailored quote, we'll get working on it right away to ensure your time is never wasted!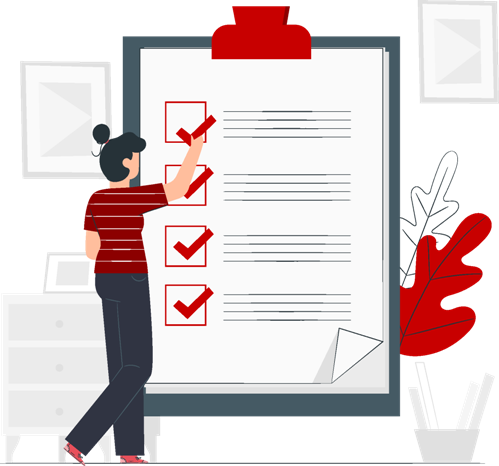 We Provide The Highest Quality Christmas Lighting In The Eastern Shore AREA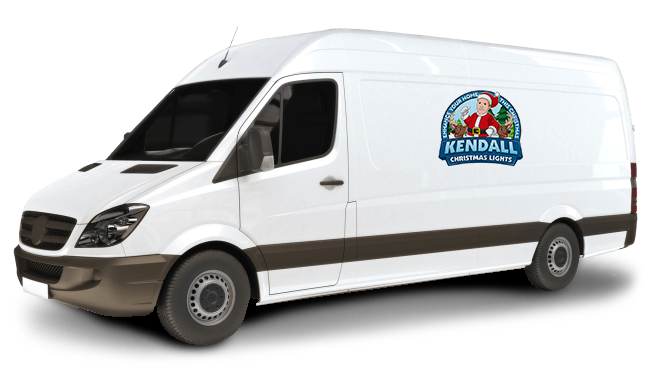 Frequently Asked Commercial Christmas Lighting Questions
Yes, we will! At Kendall Christmas Lights, we want you to have the best experience possible with us; this means we do all we can to help you get the results you want, including helping you choose your lights in the first place. With our commercial Christmas light installation in Rehoboth , you get access to our professional designer that can help you choose the perfect design for your commercial property!
Yes! Because our service is all-inclusive, we handle every aspect of the process. This includes the removal of the lights once the holiday season is over. Just like with the installation, we'll come at a time that is most convenient for you, and we'll ensure that all the lights and decorations are removed as carefully and quickly as they were installed. We will not disturb your day or your business!
Yes! At Kendall Christmas Lights, we want all our customers to feel assured when using our services. To achieve this, we offer a free warranty on all our commercial Christmas light installation in Rehoboth. This means that if you ever experience any problems with the lighting, such as a broken light or flickering bulb, you can give us a call, and we'll come to your business to resolve the issue as soon as possible.
Ready to Make Your Home The Talk of The Neighborhood?